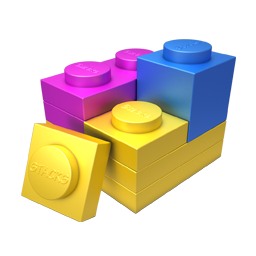 v2.7.1
Fixes a potential crash on Mac OS X 10.7 when opening documents in RapidWeaver 5.
v2.7.0
Prevents Stacks 2 from accidentally opening pages created with future versions of Stacks.
Fixes a potential crash on Mac OS X 10.7.
v2.6.11
Fixes a bug that could prevent some global content from being published.
Fixes a few small memory leaks.
v2.6.10
Fixes missing scrollbar in the sidebar introduced in v2.6.9.
v2.6.9
Corrects a problem that could prevent finding updates.
Improves robustness and performance of stacks with global properties.
v2.6.8
Corrects a graphics stuttering and tearing issue with the Stacks library window.
v2.6.7
Corrects a Cloud Stacks bug that was causing connectivity problems for some users.
Works around a bug in Yosemite CSS bug involving 2px dotted borders.
v2.6.6
Added support for new Stacks Cloud features.
Corrected overlapping buttons that became a problem with OS X Yosemite's transparent UI elements.
Corrected a possible crash that could occurs when importing some irregular images.
Cleaned up console warning messages.
v2.6.5
Corrected an incorrect appcast URL that could have affected automatic updating after migrating from RapidWeaver 5 to RapidWeaver 6.
v2.6.4
Some speed improvements to the library first load for users that have over 100 stacks installed.
Some simplifications to the library view UI to better fit with the simpler RW6 UI.
Improvements to the rendering of the library window on retina screens.
Form elements no longer cause edit mode to scroll when returning from preview mode.
v2.6.3
New Sparkle is ready for GateKeeper and the Mac App Store.
Built on Mac OS X 10.9 SDK (but still only requires Mac OS X 10.7).
Supports RapidWeaver 6 migration.
New RapidWeaver 6 specific icons.
API: Stacks API version number moved to 6 to reflect the changes added in 2.6.x