All the new features and fixes link to details on GitHub.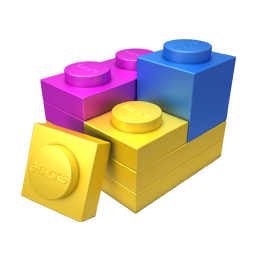 Stacks 3.0.5
486Setting a custom line height < 100% and center/right justifying a single line of text no longer results in left-justified text.
551When the Stacks preference for Remove Whitespace is enabled, whitespace is removed from generated Javscript.
549When the Stacks preference for Remove Comments is enabled, comments are removed from generated Javscript.
537The "All Stacks Up to Date" is only shown after there has been at least one check since Stacks was launched.
529When generating unique filenames for unnamed images Stacks uses lowercase characters.
Improvements for future versions of RapidWeaver.
528The cleared value of a date control is now the current date/time.
522Image names specified in image controls export as expected on all images.
542Changing the source image used by 3rd party stacks that use the Image Transform API now updates the display as expected.
543Transformed images will now pull user-specified info into their file names.
Stacks 3.0.4
534Stacks no longer crahes when dragging content from Stacks Cloud.
Stacks 3.0.3
Stacks 3.0.2
Stacks 3.0.1
Stacks 3.0.0