All the new features and fixes link to details on GitHub.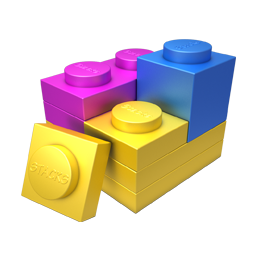 Stacks 3.1.0
567Added a preference to choose to Edit/Get-Info with Double-Click or Second-Click.
558Edit alt tags and filenames of gif images.
575The close button draws icon centered on non-retina displays.

RapidWeaver 7 Improvements

569Stacks uses the native Info panel modes in RapidWeaver 7.
568An "i" button was added to the selected stack for easily opening the Info panel. Double click works now too!
566Lots of tiny improvements for the Info panel to help it look great in RapidWeaver 7.
565The redundant Info toolbar button was removed from RapidWeaver 7 (but still appears if running RapidWeaver 6).

Stacks API Improvements

251trueValue and falseValue now work for for arrayed controls.
571The most recent Font Awesome and jQuery libraries
5603-wide control arrays of checkboxes, colorwells, text-fields, and number-fields.
518Number controls validate min/max on arrayed number controls.
579Default min/max values of array number controls are no longer arbitrary set to 0/100.

Stacks API Improvements

There are tons more changes and improvements that we omit from the final release notes just to keep them short and sweet. If you'd like to know more about all the nitty gritty details or help us test the Stacks beta just join our Stack channel: http://slack.yourhead.com or follow us on Twitter http://twitter.com/yourheadsupport.